We've started a blog ~ come join us on this crazy Animal Farm adventure as we chronicle our trials and tribulations along the way....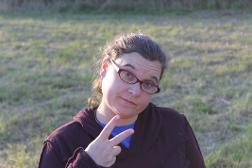 THE EVOLUTION OF A GRANOLA GIRL ~ from law to the land

Urban Dictionary defines GRANOLA GIRL as: Modern hippy woman minus the heroin and STD's. Socially aware and active with a penchant for hemp and sodium-free soap. May eat tofu for breakfast and sweeten food with agave syrup. Is determined to save the world. Pretty much sums me up! ....but add Native Rights lawyer and off-grid organic sustainable farm owner with her kiwi partner 'Farmer Luke' ~ WHAT?! ~ ya, I know.... sounds like a crazy idyllic granola dream life eh?! we'll see...add two kids..
click HERE to access the blog