rare organic HEIRLOOM PRODUCE

We also grow organic rare heirloom veggies from seeds that we've sourced throughout Canada and New Zealand. After the chickens fertilized our pasture it only seemed appropriate to take advantage of the rich beautiful soil and put in a market garden to off-set the raised bed system we have at our home. Our market garden has grown quite a bit over the past couple of years and now we grow to supply our personal sustainable lifestyle and our FARM to FORK seasonal menu that we offer at the Farmers' Markets.
ALSO NEW AND EXCITING ~ we've found an old apple orchard on our property which is sure to provide us with a bounty of apples once we show it some tender loving care!
WATCH FOR our Summer FARM TO FORK Menu on FACEBOOK and come by the Ottawa Farmers' Markets and grab a taste of the EARTH guaranteed to get your taste buds dancing!
The seeds begin their germination ~ the family pitches in when they can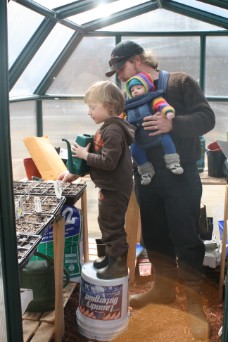 By the end of May things are really taking off!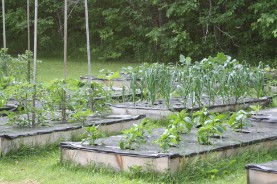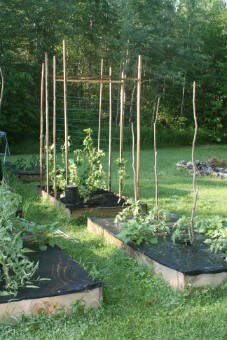 in true New Zealand fashion, our cucumbers will grow up a trellis
the tomatoes are towering above our heads and it's only the end of July....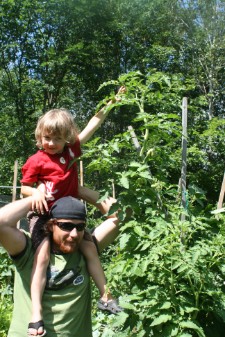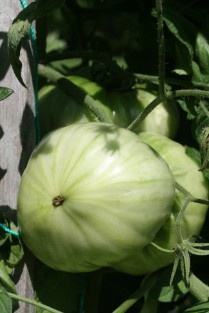 the Great New Zealand White is coming along strong
Rainbow Swiss Chard ~ a little oil, some garlic scape and a quick wilt in a frying pan and you have a delicious dish!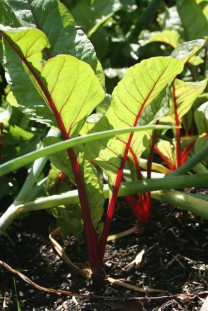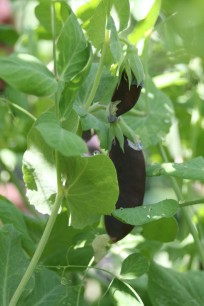 Purple Pea ~ excellent stir-fried like a snow pea or eaten like a snap pea when the pod grows bigger
Green Zebra Tomato ~ check out the crazy design on its skin....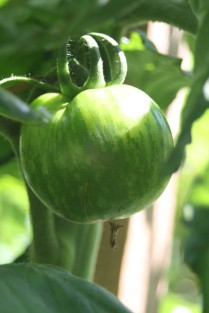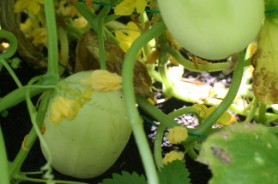 New Zealand Apple Cucumber
our only natural predators....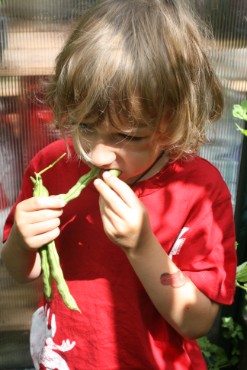 Raised beds ensure early weed-free crops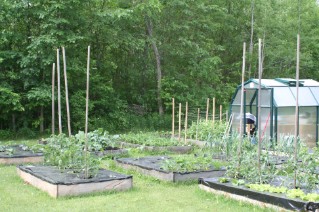 We had impressive seedlings on the first day of the farmer's market this year ~ in fact, at the end of May our tomato plants were flowering!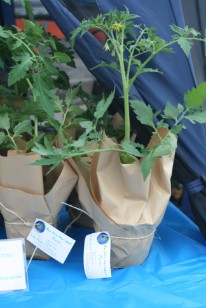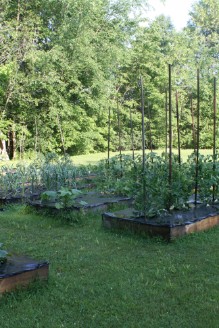 tomatoes are staked and ready to go!
yummy garlic... but we have to wait as these are for seeding next year's harvest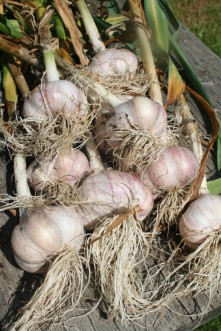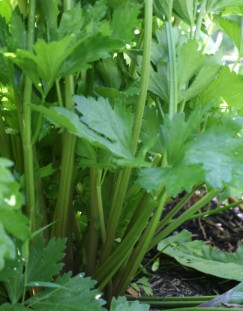 Red Celery ~ a must try, great for dipping, crunching or stirring in a Cesar....
Asparagus pea ~ an interesting taste...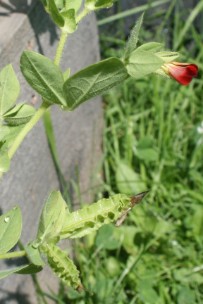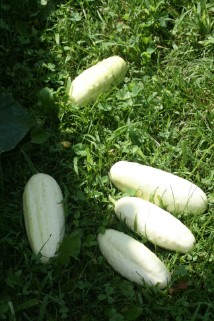 Mini White and Long White cucumbers from New Zealand
Ground Cherry ~ one word: yummy!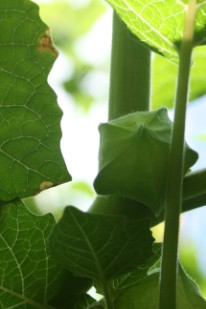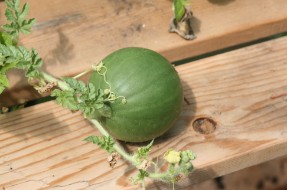 THE KIDS ARE SO MUCH BIGGER NOW.... where did the time go?