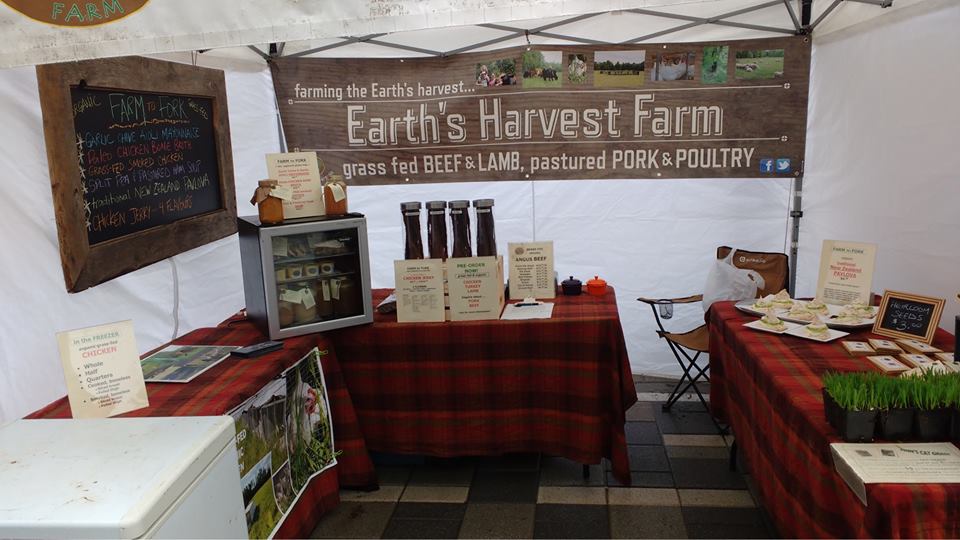 grass-fed organic

CHICKEN
whole birds: $7 lb
half chicken: $8 lb
leg & thigh: $8.50 lb
breast (bone-in): $9 lb
chicken wings:
plain: $9 lb
organic chicken sausages: $20 lb
grass-fed organic

TURKEY
$7.50 lb
FRESH FOR THANKSGIVING!
PRE-ORDER NOW for the 2019
grass-fed organic

LAMB

$12 lb - on the hanging weight

cut and wrapped - ready in the fall

1/2 of lamb would fill a milk crate if you're concerned about freezer space
PRE-ORDER NOW

grass-fed organic

Angus BEEF
$10 lb on hanging weight
specific cuts and sausages can be found at the Farmers' Markers when available
pastured
PORK

$7.50 lb
available PRE-ORDERED 1/2 or whole
specific cuts, bacon and sausages can be found at the Farmers' Markets when available
grass-fed organic

EGGS

$7.00 per dozen

~ egg share currently full check back in for future available space ~
*pay 6 months in advance for guaranteed eggs for YOU and THE FARMER throughout the year!!!

organic PRODUCE
Our market garden is flourishing this year. Come see us at the farmers' markets or call for a special visit in order to pick your own. We have a large selection of rare heritage varieties and we guarantee you won't come away empty-handed

~ gourmet farm fresh food ~

come see us at Kemptville Farmers Market and Brockville Farmers Market for a weekly selection of seasonal FARM TO FORK treats including sun-dried heirloom tomatoes, flavoured kale chips & potato chips, farm soups made with 100% farm ingredients, paleo chicken bone stock, zucchini hummus and a variety of other new and exciting gastro adventures ~ all organic, usually gluten free, completely local and made with as many ingredients this farm can muster!! It doesn't get much better than that....